Gladstone Institutes
Member of San Francisco's Holographic Imaging Cytometry Center of Excellence
Gladstone Institutes, University of California in San Francisco (UCSF) and PHI jointly operate San Francisco's Holographic Imaging Cytometry Center of Excellence. The Center's activities focus on bringing the benefits of holographic cytometry and machine learning to the San Francisco research community, by providing education and technical support.

Gladstone Institutes is an independent, non-profit life science research organization located in the epicenter of biomedical and technological innovation in the San Francisco Bay Area. Gladstone has created a research model that disrupts how science is done, funds big ideas, and attracts the brightest minds.
The Gladstone Histology and Light Microscopy Core provides expert technical assistance, training, consultation and collaboration with all aspects of experimental design, sample preparation, image processing, and data analysis to scientists from Gladstone, UCSF, and the Bay Area scientific community. The Core is always looking for new imaging technology that can push the limits of research. HoloMonitor is used by a variety of users to answer a broad range of research questions.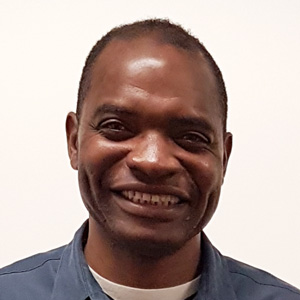 Blaise Ndjamen, PhD
Manager at the Histology and Light Microscopy Core at Gladstone Institutes