Live Cell Imaging Made Easy
Phase Holographic Imaging provides an innovative tool that lets you contin­u­ously image and monitor your cells directly inside your incubator.
Our HoloMonitor® M4 is a small micro­scope designed to operate 24/7, inside your normal incubator. Without any labels or stains, it uses digital holography to record your cells in real-time.
The result is real 3D images and quanti­tative data on your cultures, all the way down to single-cell level, collected in a completely non-invasive way.
Get ahead with tomorrow's live cell imaging today!
Key benefits with the HoloMonitor system
HoloMonitor M4 is designed to operate 24/7, directly inside your normal incubator. This gives you the possibility to continuously record your cells in their natural environment, making sure you don't miss any important cellular events in your culture.
HoloMonitor M4 is based on digital holography, meaning that the cells in your culture are imaged with nothing but light. The technique doesn't require any additives to the cell culture medium, nor does it require antibodies or stains to visualize your cells. The images are built from the low-energy light beam, alone.
The HoloMonitor App Suite software will reconstruct your cells in 3D, immediately providing you with quantitative information about each cell. More than 30 different morphological parameters are calculated automatically, such as cell area, thickness and volume. Of course, all data can be compiled, exported and analyzed at population level as well.
The HoloMonitor App Suite software offers a wide range of applications, each designed to allow for easy setup and analysis of a specific kind of experiment. We offer both end-point oriented applications, such as an automatic cell counter, and kinetic applications, such as cell tracking and dose-response assays.
HoloMonitor and the App Suite software is developed with user-friendliness in mind. Just place your cell culture vessel onto the microscope and let the intuitive software guide you through the experimental setup. When finished, relevant results are generated automatically. Naturally, you can export all underlying data to make your own analysis as well.
The HoloMonitor system allows for quick and guided experimental setup, runs the imaging completely automatic, and doesn't require any reagents to run. Furthermore, you can reanalyze one experiment in multiple ways, generating several results from fewer cells. Taken together, these aspects save you time, money and cells.

"Where Art Meets Science!" Imaging Competition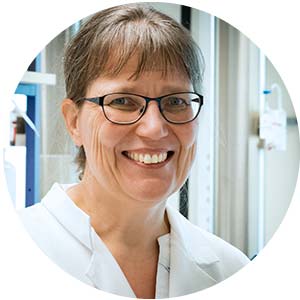 Our CSO Kersti is one of the judges looking for the beauty of submitted cell images and the quality of the data behind it.
Find more information about the prizes and how to enter the competition here!
Good luck!
Very Simple Event List
There are no upcoming events.