HoloMonitor M4FL
When Holography meets Fluorescence
Combining holography and fluorescence data in one experiment
Minimal light exposure to reduce photocytotoxicity
Small footprint so it fits inside your incubator
Long-term, single-cell and cell population data
Intuitive and guided workflow from setup to analysis
HoloMonitor M4 + Fluorescence = HoloMonitor M4FL
The fluorescence add-on is compatible with the HoloMonitor M4 system. This way, you can tailor the HoloMonitor Live Cell Assays to your needs and add fluorescence to your HoloMonitor system to best fit your research application.
App Suite 4.0 software for fluorescence
The new Fluorescence Capture in App Suite realizes the full potential of HoloMonitor M4FL. You get to combine label-free holography with fluorescence imaging data.
Featured Applications
Illuminate, Analyze and Discover
Assay Output
What results do you get with HoloMonitor Fluorescence Capture?
In addition to all the label-free holography cell features to study your cells' behavior, you can analyze your cells' fluorescence signal in HoloMonitor's Single Cell Tracking and Cell Morphology Assay.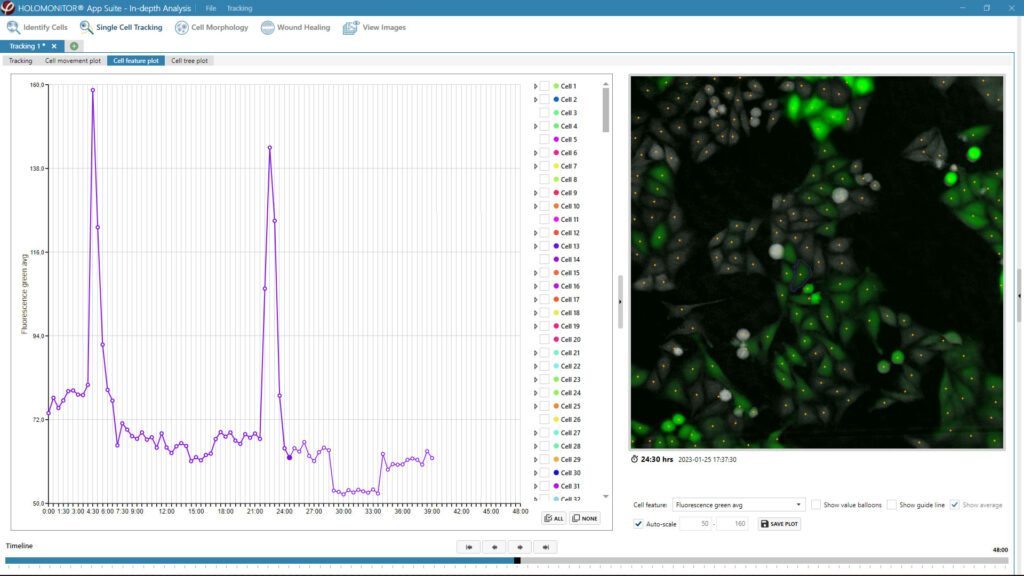 Upgrade the HoloMonitor M4 system
with a fluorescence add-on
HoloMonitor M4FL user reviews
HoloMonitor M4FL is on the trusted Select Science review website. You can explore experiences from other scientists about our live cell analysis tools, their various applications in cell research, and our services.