Cell Morphology
Cell morphology is essential in identifying the shape, structure, form, and size of cells. Kinetic cell morphology data provides key information on cell health and can be very useful in toxicity analysis, since cell morphology changes often precede cell damage and cell death.
HoloMonitor® is designed to monitor changes in cell morphology over time. The cell morphology analysis includes data for both individual cells and entire cell populations at the same time, allowing for non-invasive, fast and reliable cell analysis in several cell research areas.
30+ Parameters tells the full story about your cells
HoloMonitor provides phase shift images that are information-rich and enable detailed and kinetic cell analysis of more than 30 cell morphological parameters. All parameters are listed and defined in the HoloMonitor M4 Setup and Operational Manual.
Above: Some of the morphological parameters that can be analyzed using HoloMonitor. Below: The shape of cells changes continuously as cells move and divide. Using the HoloMonitor, these changes can be monitored and quantified.
HoloMonitor® Kinetic Morphology Assessment – A Multi-Parameter Toolbox
Morphological parameters can be employed to visualize and measure various parameters during the cell cycle. Changes in morphological parameters precede dramatic cellular events like mitosis and cell death, and can therefore be used as early and sensitive markers for detection of various drug effects and mode of actions.
Links to further applications based on cell morphology analysis
Total mitosis time for each individual cell.
Graphs and data showing when each cell was in mitosis.
Assess cell cycle duration time.
Detect drug effects on cell cycle phase distribution.
Detect early signs of drug responses before the actual cell death occurs.
Identify dying cells.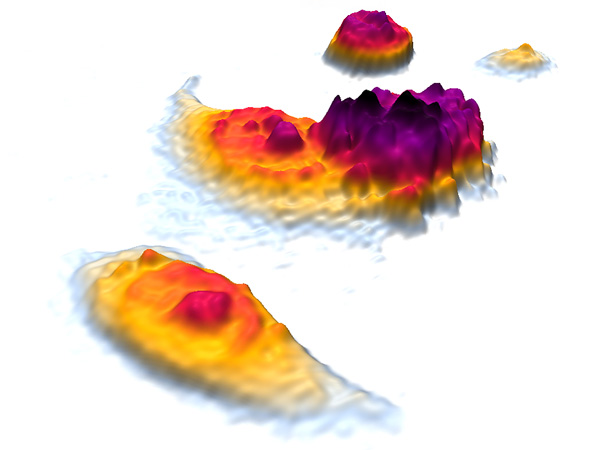 HoloMonitor® Kinetic Morphology Assessment
A vast line of morphological parameters can be determined over time using HoloMonitor. Like all HoloMonitor applications, morphology assessment is cell-friendly and analysed without the use of any labels or stains. Morphological parameters are, for example, useful
For evaluation of cell culture health and QC
As early and sensitive markers to detect  drug effects
To provide information on drug mode of action
For identification of dying cells
Morphology assessment is often useful a stand-alone assay , but is often used to complement cell proliferation and/or cell motility studies.
Key References Cell Morphology
Quantitative evaluation of morphological changes in activated platelets in vitro using digital holographic microscopy

Micron (2018)

The feasibility of DHM (Digital Holographic Microscopy) in the quantitative evaluation of morphological changes in activated platelets was evaluated. Data shown implies that DHM using HoloMonitor could be a promissing method for quantitative examination of morphological changes in platelets in vitro. The publication also includes a comparision of the performance of different techniques for this purpose.

Read more

A Time-lapse, Label-free, Quantitative Phase Imaging Study of Dormant and Active Human Cancer Cells

JoVe (video journal) (2018)

The video and publication demonstrate how HoloMonitor is used to conduct time-lapse and labeling-free characterizations of angiogenic and non-angiogenic human osteosarcoma KHOS cells. A panel of cellular parameters, including cell morphology, proliferation, and motility, were quantitatively measured and analyzed using HoloMonitor.

Read more

High accuracy label-free classification of single-cell kinetic states from holographic cytometry of human melanoma cells

Scientific Reports (2017)

The authors used machine learning to develop a method for robust and kinetic label-free classification of single adherent cells info functional states.

Read more