Webinars on Live Cell Imaging & Analysis
We are happy to invite you to our series of live cell imaging webinars! Welcome to attend live, or view on demand whenever it suits you.
You can study your cells in real-time with our HoloMonitor® system and in the meantime, you could grab some fika (a Swedish tradition for a delightful coffee break) and enjoy our PHI webinars. Varsågod! (You are welcome!)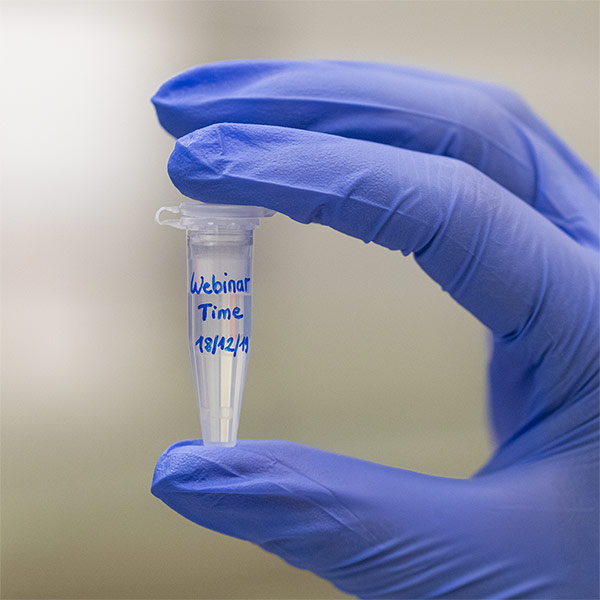 Now available to watch on-demand!

Follow every cell step!
— How to track and quantify cell movement
Did you know cells could be soffpotatisar (Swedish for lazy couch potatoes), marathon runners or number one sprinters? Or that individual cells behave and look different within the same cell population?
Fascinating! Let's expose why researchers are extremely interested in tracking individual cells over time along with studying cell behavior: cell migration and motility.
Our Head of Biology, Kersti Alm, showcases you how, by using label-free live cell imaging, you can quantify cell movements and relate them to other cellular parameters such as cell size and shape. She shares results of latest publications from researchers worldwide using HoloMonitor time-lapse cytometer and highlight the great potential of quantifying cell movement and morphology, for both single-cell and cell populations.
Watch this insightful and engaging talk of PHIs Head of Biology, Kersti Alm!
Learn how to:
Define cell motility and migration

Measure cell motility label-free using digital holographic microscopy

Connect cell motility with many other cell characteristics
Can't wait for the next webinar? Enjoy watching our previous ones, and don't forget your fika!
Watch now!

Secrets of cells
— Reveal them with 1 experiment and 8 applications
Are the lives of your cells inside their incubator a total mystery for you? You spend days wondering what are your cells hiding when you are not looking? Do you want to know if your cells secretly love to dance or pick up the fight with each other?  It's time to reveal those secrets!
During this webinar our application specialist Laura Abariute presents how, by performing one experiment with HoloMonitor M4 inside your cell incubator and analyzing the data with our 8 App Suite application, your cells will not be able to hide anymore.  Also, you will see how easy it is to understand your treatment effect on cells or your cell running patterns when they train for the next NYC marathon.
Watch now!
Label your Tubes, Not your Cells
— Introducing label-free live cell imaging
In this PHI webinar, Lisa Bodily, Application Specialist at PHI AB, introduces the exciting field of label-free live cell imaging. We discuss live cell imaging techniques and highlight reasons to work label-free. You will learn how digital holographic microscopy visualizes your cells and get to know our HoloMonitor system. Also, our label-free applications for cell biology research are presented and some examples highlighted.
Introduction to live cell imaging techniques
Benefits of working label-free
How does digital holographic microscopy visualize the cells?
Get-to-know our HoloMonitor and App Suite software
Examples of label-free applications for cell biology research
Never miss the latest news on label-free live cell imaging - Follow us on social media!