Webinars on Live Cell Imaging & Analysis
We are happy to invite you to our series of webinars! Welcome to attend live, or view on demand whenever it suits you.
You can study your cells in real-time with our HoloMonitor® system and in the meantime, you could grab some fika (a Swedish tradition for a delightful coffee break) and enjoy our PHI webinars. Varsågod! (You are welcome!)
Our very first upcoming webinar will be live December 18th – save the date and register now!
Label your Tubes, Not your Cells
– Introducing label-free live cell imaging
Date: Wednesday December 18th, 2019  Time: 11.00 AM CET
In this PHI webinar, Lisa Bodily, Application Specialist at PHI AB, will introduce the exciting field of label-free live cell imaging. We will discuss live cell imaging techniques and highlight reasons to work label-free. You will learn how digital holographic microscopy visualizes your cells and get to know our HoloMonitor system. Also, we will present our label-free applications for cell biology research and highlight some examples.
Introduction to live cell imaging techniques

Benefits of working label-free

How does digital holographic microscopy visualize the cells?

Get-to-know our HoloMonitor and App Suite software

Examples of label-free applications for cell biology research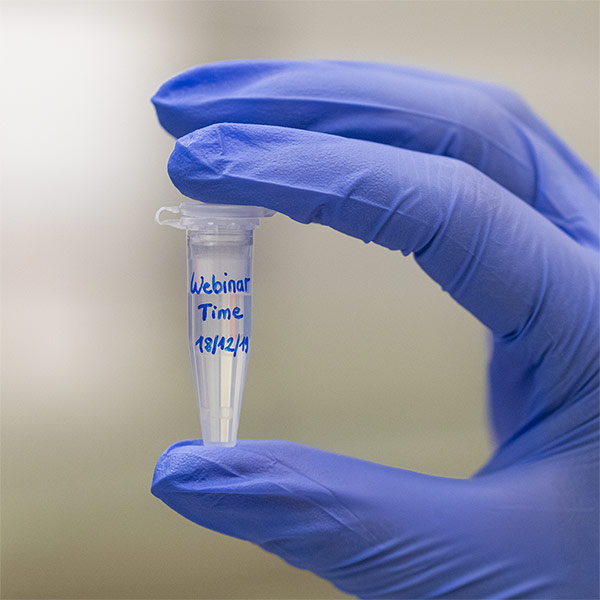 Never miss the latest news on label-free live cell imaging - Follow us on social media!
More about label-free live cell imaging
Life's smallest building block – the cell – is fragile. Moreover, cells are invisible by nature. These challenges need to be considered when developing imaging methods that will not harm the cells.
Still up to this date, most used cell imaging technologies require stains, labels or even toxic chemicals to make cells visual to the human eye. It is time to rethink: HoloMonitor offers another solution – with several benefits.
Read more about all applications offered for cell biology research using label free live cell imaging here.
Cell movie captured by HoloMonitor. Colors are added in the software.
Do you want to learn more? Our Application Specialists would be happy to chat with you and discuss how HoloMonitor could help in your research. Fill in the form below and we´ll contact you. No obligations!