Malmö University
PHI and Malmö University have a long-standing collaboration, dating back to 2008. The collaboration has resulted in several peer reviewed publications and a doctoral thesis. In late 2016, the European Commission granted 2.1 million euro to GlycoImaging – a joint cancer research project to develop improved methods for clinically diagnosing cancer.
Current methods for diagnosing cancer primarily focus on the proteins associated with cancer. However, there is increasing evidence that carbohydrates play an important role in the development and progression of malignant cancer. Current methods use and rely on antibodies created by living organisms. These natural antibodies, however, are not sufficiently specific to accurately detect and image carbohydrates.
The GlycoImaging project is coordinated by Malmö University and commercialized by PHI. Additional partners are Bundesanstalt für Materialforschung und Prüfung (Germany's federal technology research institute), Umeå, Copenhagen and Turku University.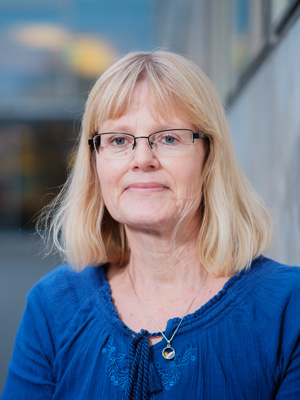 Prof. Anette Gjörloff Wingren
Faculty of Health and Society, Malmö University
Popular lecture on cancer research by Prof. Anette Gjörloff Wingren 2016 (in Swedish).
A short presentation of GlycoImaging by Prof. Anette Gjörloff Wingren (in Swedish).
The GlycoImaging video (in Swedish).
Faculty of Health and Society,
Malmö University
Jan Waldenströms gata 25, AS:F502
205 06 Malmö, Sweden