Product Benefits
HoloMonitor – Ideal for Live Cell Imaging Analysis
HoloMonitor is a Label-free tool, ideal for Live Cell Imaging Analysis in your incubator.
HoloMonitor® time-lapse cytometer is used by scientists all over the world to study in a label-free way the life cycle and behaviour of living — or dying — cells under physiologically optimal conditions in your incubator. No stains needed. The technique employed, holographic microscopy, is cell friendly, fast, and simple to use. It offers unique imaging capabilities for live-cell kinetic investigations at both the single-cell and cell-population levels.
Using the HoloMonitor system, researchers can both visually monitor their cell cultures over time, and quantify the data generated by the instrument to create publication-ready images, graphs and, plots.
A vast range of applications are available for studying various cellular events — all label free.
Visualizes and Quantifies Cellular Events
HoloMonitor is designed to generate both visual elements and quantitative data. Visual elements, such as sequences of images and videos, illustrate cellular events taking place during the experiment, while quantitative data put numbers on what can be seen with the human eye.
From visual information in the holographic images, the data are translated by sophisticated software algorithms into morphological parameters – optical cell volume, thickness, texture and many more – to provide kinetic cell analyses.

 Reliable and Cost-effective Operation
Since no labels or stains are needed, the assay protocols are straight forward and the experiments are quick and easy to set-up. A new and innovative mechanical design together with an intuitive software interface makes HoloMonitor M4 operation simple and reliable.
 Ideal for Kinetic Cell Population Studies
Images can be recorded with high temporal resolution (maximum image rate: 1 image/s), ensuring that important cellular events are not overlooked. This high temporal resolution is one key reason why HoloMonitor technology is optimal for kinetic studies to advance our understanding of processes such as cell growth, movements, division, and death.
 Enabling Long-term Experiments
The incubator-compatible design makes the HoloMonitor M4 system especially suited for long-term kinetic cellular analyses. The low-intensity, single-wavelength laser generates no heat reducing the risk of photo-damage to an absolute minimum.
Cell Friendly and Incubator Compatible
All HoloMonitor applications are totally label free; no staining or contrast agents are required. Cell cultures can be continuously monitored and analyzed under physiologically optimal conditions, i.e. in the cell incubator or hypoxia chamber, before and after treatment with drug candidates or other chemical compounds, minute by minute and day after day, without the need for any stains or labels. The risk for toxic effects and/or masking of the effect of various conditions and/or target drug is thus avoided.
HoloMonitor is small, easy to use and and non-invasive. HoloMonitor is incubator-compatible and the technology gives you a real-time cell cycle analysis in living cells.
HoloMonitor M4 Base Unit
Sample stage: Fixed
Light source: External laser unit, 635 nm
Sample illumination: 635 nm, 0.2 mW/cm2
Lateral resolution: 1 μm
Field of view: 0.25 mm2
Working distance: 0.5 – 2 mm
Autofocusing range: 1.5 mm
Maximum image rate: 1 image/s
Image size: 1024 × 1024 pixel
Dimensions: 290 × 170 × 185 mm (W × D × H)
Weight: 3.75 kg
Cell culture vessels: 6-well, 24-well, 96-well, Petri, IBIDI
Motorized XYZ-stage (optional)
Repeatability: 5 μm
Travel range: 100 × 70 × 10 mm (X × Y × Z)
Dimensions*:  290 × 200 × 185 mm (W × D × H)
Operational dimensions*: 375 × 260 × 185 mm (W × D × H)
Minimum space inside the incubator: 400 × 270 × 185 mm (W × D × H)
Weight*: 5.15 kg
*Including base unit
Regulatory Compliance
CE marking are subject to the general principles set out in Article 30 of Regulation (EC) No 765/2008:
Electromagnetic compatibility: 2014/30/EU and 2014/35/EU (low voltage directive)
Safety requirements: IEC 61010-1:2010 (electrical equipment for measurement, control and laboratory use)
Safety of laser products: IEC 60825-1:2014
Sample and environment
Cells: Monolayer of adherent cells
Incubator: Access port for cabling
Operating temperature: 10 – 40° C
Operating humidity: Max 95%
Computer
Operating system: Windows 10, 64-bit
Processor: Intel Core i7
Memory: 16 GB RAM (8 GB minimum)
Hard drive: 556 GB SSD (256 GB minimum) and external USB3 hard drive for backup and transfer
Display: Full HD (1920x1080) or higher
The files associated with App Suite are stored in the folder C:\PHI, which must not be used for anything else. User-created data is stored under Documents. However, the user data location can be changed at any time. We recommend disabling the internet connection during experiments, as e.g. updates will disrupt the experiments.
For service purposes, it is convenient if the computer can access internet when needed.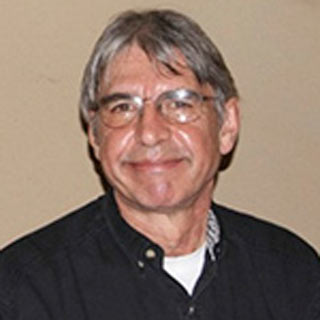 Ed Luther, Supervisor
Northeastern Core Imaging and Cytometry Facility
Contact our Application Specialists and get a Free 15 minutes consultation in Label-Free Live-Cell Imaging analysis.
Free consultation, no obligations.