Associate Professor, University of Pavia, Italy
I am an engineer of cells and tissues by training. Currently, I am building a vertically integrated research team spanning Physical and Life Sciences. Now, my team is based at the University of Pavia in Italy. In our lab, we combine human stem cells and engineered culture platforms with live microscopy and computational models to create laboratory replicas of human tissues and organs.
Q: Tell us a bit more about your research!
A: We develop computational and experimental tools to study how the extracellular matrix (ECM) influences the properties of cells and tissues in the body. We are particularly interested in the role of the ECM in the heart, from development to disease — from womb to doom, if you will — and in the role of various ECM components in regulating cell mechanobiology. In other words, where synthetic biologists want to control cell function with DNA parts, we try to program tissue formation with ECM parts.
Q: Why did you choose HoloMonitor, and which features of the HoloMonitor system are important to you?
A: To understand how ECM changes the behavior of cells and tissues, we do a lot of fluorescent imaging. Which is great but really limited to acute, short-term experiments. But we sometimes realized that ECM affects cells over long time frames, and so we were looking for a simple, easy-to-install system that could be placed in the incubator to image these long-term interactions. The quantitative aspects of holography and its insensitivity to autofluorescence of most cell culture media were definitively selling points. We love the attention to detail in the realization of the vessel holders & HoloLids accessories, etc.
Q: From the first message to both online demo and installation, you met the PHI team digitally — what has been your experience, and how do you compare meeting online with the traditional way of having demos and installations of advanced scientific equipment?
A: Really positive experience. During the Christmas holiday, the technical support pre-purchase was very fast and super effective. The remote demo was equally well-organized and supported. Like most remote alternatives, it lacks a bit of the human touch. However, Kersti was fantastic and managed to make us laugh a few times while delivering great content. The team in the lab was able to replicate the experiment right away in the following days without any supervision.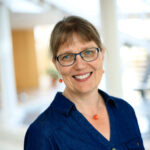 Thank you for the kind words. We always aim to have online installation as human as possible and we are always ready to help.

Kersti Alm, PHI
Q: Recently, you had your HoloMonitor system installed in your lab, with our support team connecting with you remotely. Can you walk us through this online installation process from your point of view? How was it for you?
A: We installed the system following the online instructions. It's a bit strange at first, but the packaging is really clear. And as the key tools are provided, there is really little that one can do poorly. When we met online with Kersti for the training, we briefly went through the various calibrations and connections to ensure we didn't screw up anything — and then we got cells on the system!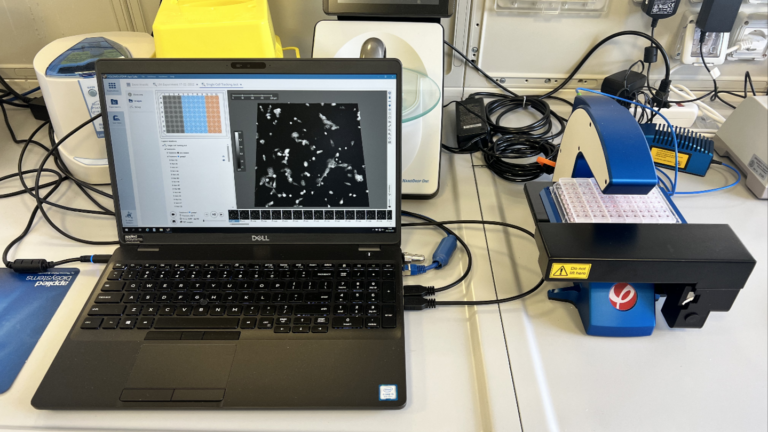 Q: Now that everything is set up, what will you do next with HoloMonitor?
A: Right now, we are still getting to know the system while it sits on a lab bench outside of the incubator. Soon, we will place it in the incubator and start using it to test how immortalized lines of human stem cells respond to ECM changes.
---
We at PHI say Thank you to Francesco,
Eloisa Torchia who took the data, and the rest of the Synthetic Physiology Lab for this interview!