With the HoloMonitor system, cellular behavior, responses, and events can easily and continuously be visualized and quantified over time. Microscopy images are recorded directly in the cell culture vessel at regular time intervals, to not overlook any significant events.
The HoloMonitor system comprises:
An incubator-compatible base unit with motorized stage (optional)
A laser unit
A proprietary software
The laser and base units are used to capture time-lapse holographic phase images of cells. The system is controlled by proprietary software, Hstudio, or HoloMonitor App Suite, available on the market from July 2018. Read more about App Suite here, or contact us for further information.

Prof. Stina Oredsson
Lund University
M4 base unit
The HoloMonitor M4 base unit can be permanently installed directly in a cell incubator, in a hypoxia chamber, or on the lab bench.
Motorized stage
The HoloMonitor M4 base unit can optionally be equipped with a motorized xyz-stage. With this high precision stage, the HoloMonitor M4 can record time-lapse videos at multiple locations in parallel. Sample locations can be within the same culture or in different cultures.
M4 laser unit
The illumination source is a 635-nm diode laser placed outside the incubator and connected with fiber optics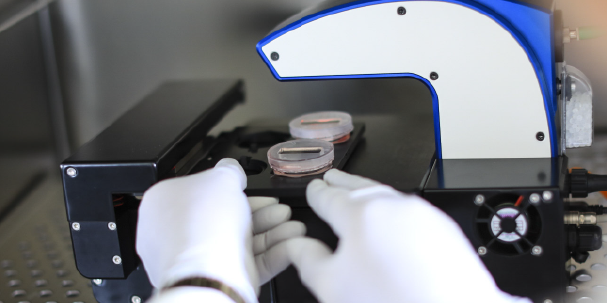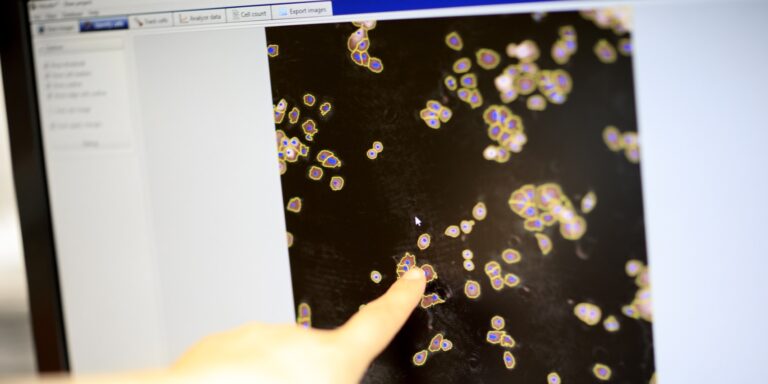 Hstudio proprietary software
Hstudio cytometric software allows the flexible and convenient set-up of experiments and of analyses of the huge volume of data collected during imaging. After sample locations have been graphically programmed, time-lapse video will be automatically recorded at each location. The motorized stage control software is fully integrated into Hstudio. After the recording is finished, the cytometric software automatically identifies and tracks individual cells over time. HoloMonitor M4 Setup and Operation Manual.
Additional Products
No labels, stains or specially designed vessels are needed to run HoloMonitor assays making protocols straight-forward and easy-to-use.
Sample requirements
Mono-layer of adherent eukaryotic cells seeded in any of the recommended cell culture vessels. Download a list of cell lines successfully used: Cell Lines used with HoloMonitor.
Glass-bottom Petri dishes
35 mm Sarstedt Petri dishes with HoloLid
IBIDI plastic ware (channel slides, chemotaxis slides, wound healing inserts)
Sarstedt 6-well plates with HoloLid
Sarstedts Lumox 24 or 96 well plates with HoloLid
An external computer is required to run the Hstudio software. Make sure the computer fulfills the minimum requirements:
Operating system: Windows 10, 64-bit
Processor: Intel Core i7
Memory: 16 GB RAM (8 GB minimum)
Hard drive: 556 GB SSD (256 GB minimum) and external USB3 hard drive for backup and transfer
Display: Full HD (1920x1080) or higher
The files associated with Hstudio are stored in the folder C:\PHI, which must not be used for anything else. User created data is stored under C:\PHI as well. However, the user data location can be changed at any time.