The HoloMonitor Components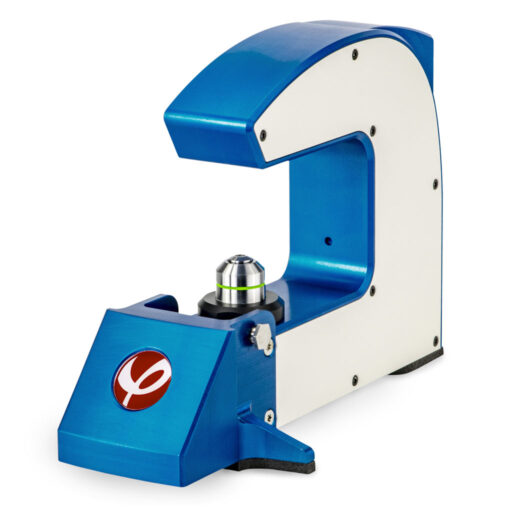 Imaging Unit
The base unit of the HoloMonitor cell culture microscope employs quantitative phase imaging. In real-time, this novel imaging technology enables you to analyze unstained cell cultures on a single-cell level.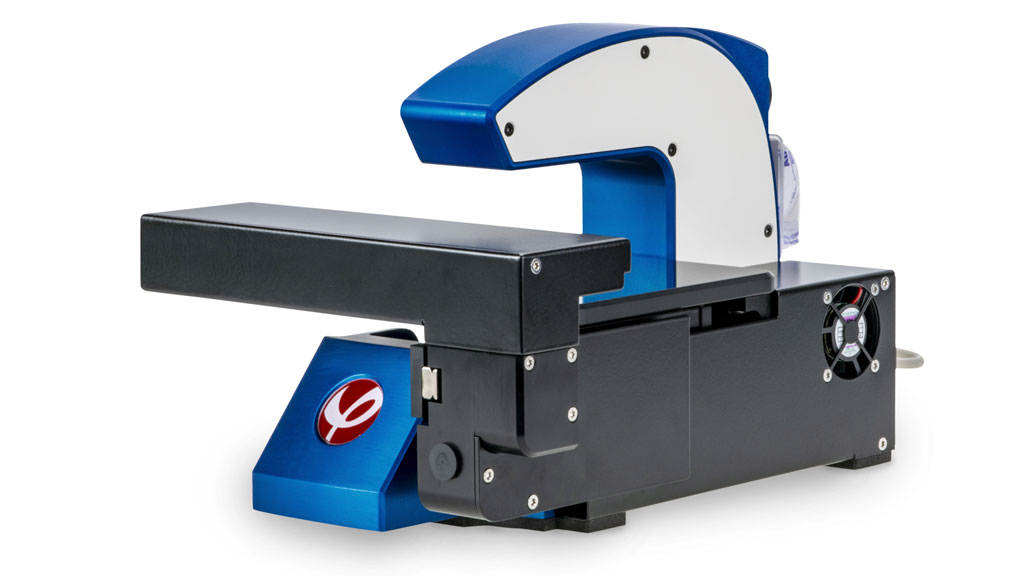 Motorized Stage for Automation
HoloMonitor's motorized stage allows you to image and analyze cell cultures in standard formats. The easy-to-change holders let you work with multiwell plates or 35 mm Petri dishes. But also with plain microscope slides.
Whichever format you prefer, HoloMonitor will automatically move from culture to culture while it presents the results on your screen in real-time.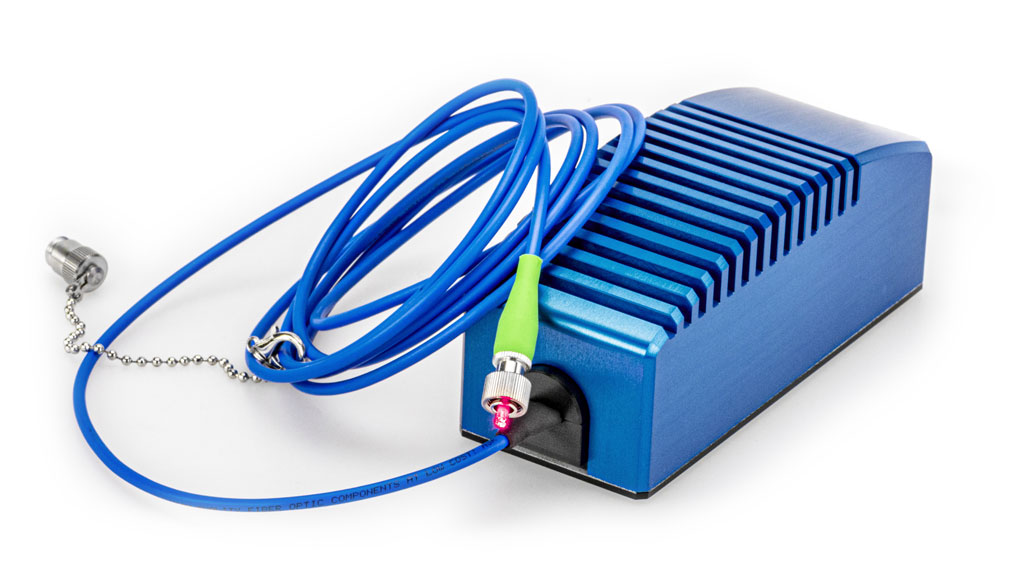 Low-power Laser Unit
HoloMonitor images cells by detecting how unstained cells bend the light from the external laser unit.
In contrast to fluorescence microscopy, the cells do not absorb any light when imaged with HoloMonitor. Consequently, the illuminating light does not transfer any energy to the cells that may cause phototoxicity — simply: no energy exchange, no change.
HoloLids™ for Superior Image Quality
The HoloMonitor HoloLids are specially designed to eliminate image disturbances caused by surface vibrations and conden­sa­tion inside the cell culture vessel.
All HoloLids are made of poly(methyl methacrylate), also known as PMMA or plexiglass. PMMA is a non-toxic material that is commonly used in medical applications.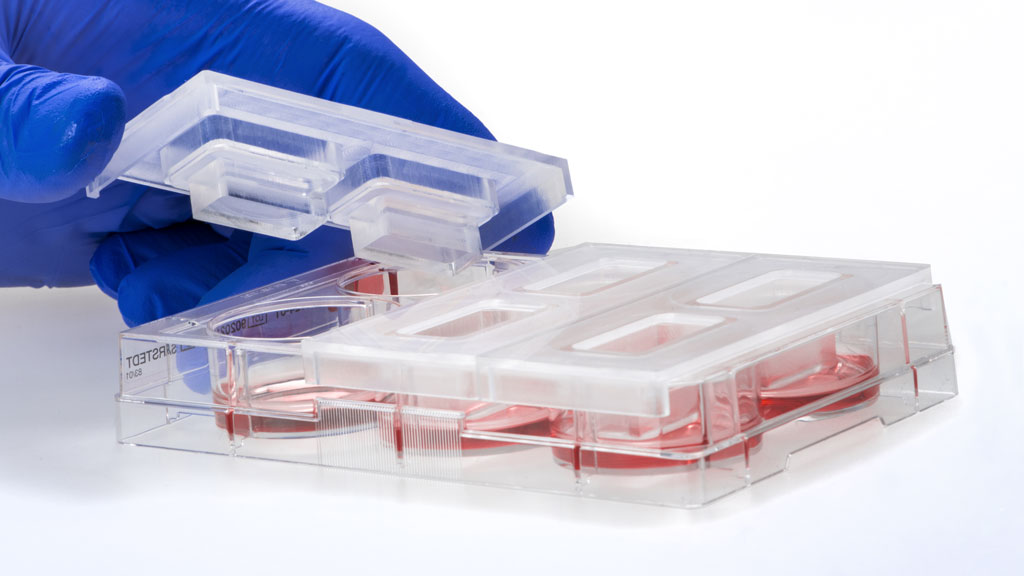 Available Cell Culture Formats
Mounted on Respective Holder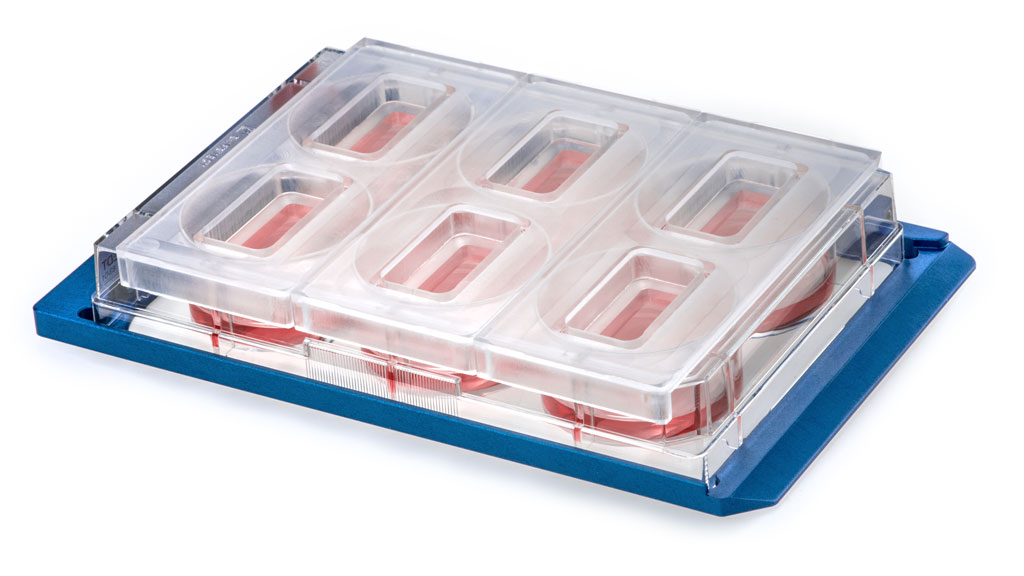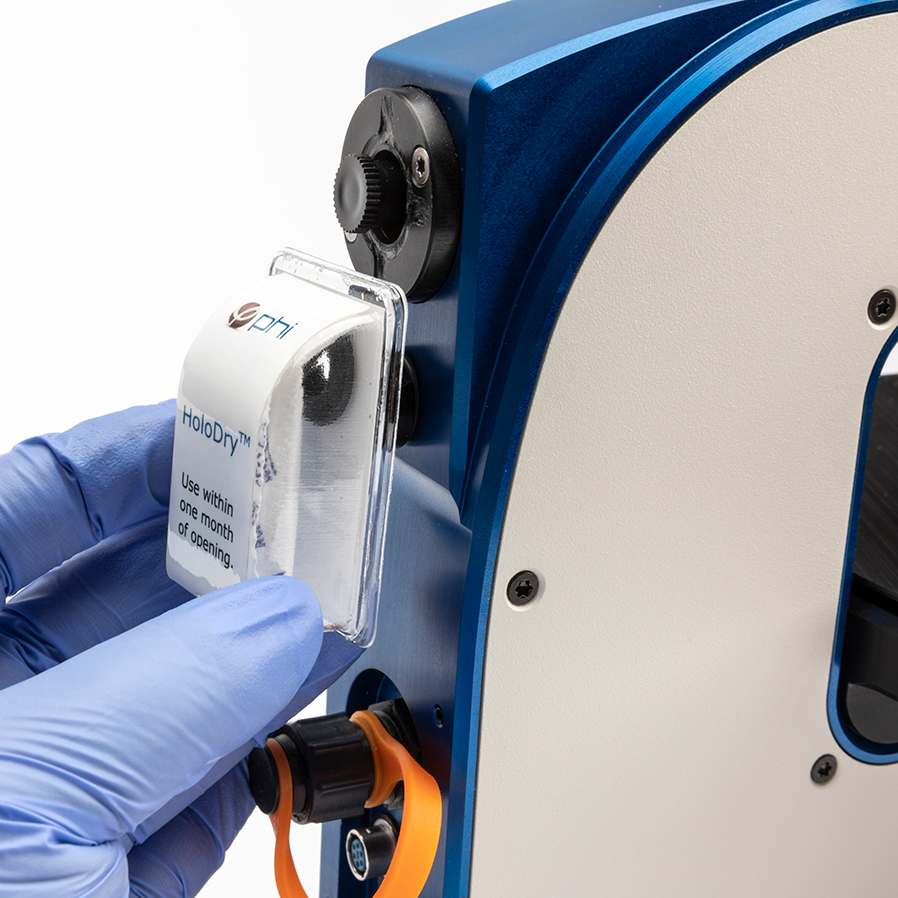 HoloDry™
The HoloDry canister keeps the optics and the interior of HoloMonitor free from condensation while HoloMonitor operates inside the cell incubator. Naturally, the canister is exclusively made of materials that our cell biologists have verified to be non-cytotoxic.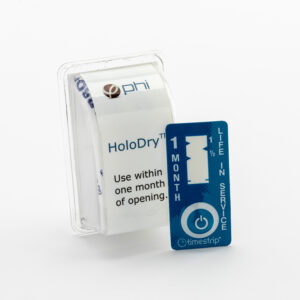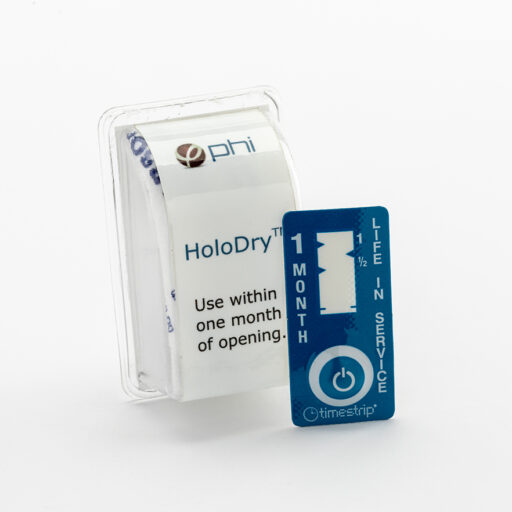 Each canister comes with a Timestrip indicator. When placed on the incubator door, the strip will remind you by changing color when it once a month is time to replace the disposable canister.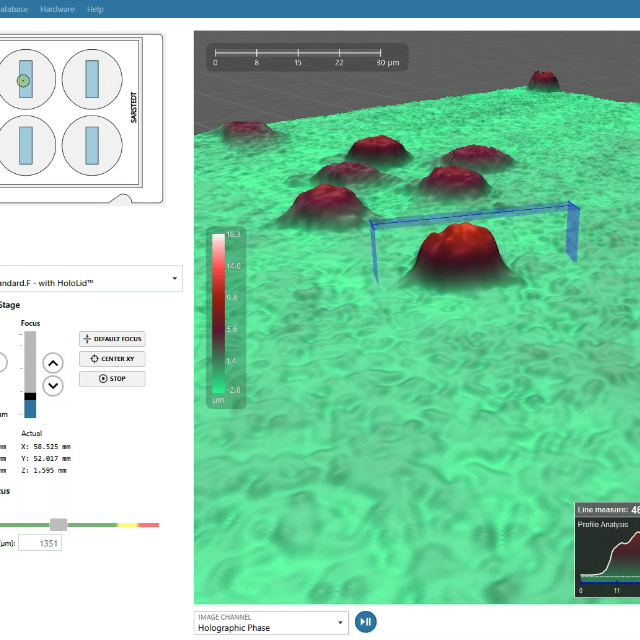 Live Cell Imaging & Analysis Software
App Suite — for and by cell biologists
Cell imaging software can be overly complex and demanding to work with. The App Suite software has been developed with this in mind. The result is a modular easy-to-use software tool tailored for cell biologists working in the lab or doing later data analysis away from the lab.