PHI Focuses on Biomanufacturing — Appoints New CEO and Chairman
The Board of Directors of Phase Holographic Imaging (PHI) has appointed the company's CFO, Patrik Eschricht, as the new CEO. In addition, the former CEO and founder of PHI, Peter Egelberg, has been appointed executive chairman of the Board. The former chairman, Mats Lundwall, will remain on the Board as vice chairman.
As executive chairman, I will focus on strategic partnerships. Transforming healthcare by industrializing regenerative medicine and the manufacturing of cell-based therapies is an ambitious project. Besides academic alliances, it will require industrial and regulatory partnerships involving major software companies, life science tools companies and regulatory agencies.

Peter Egelberg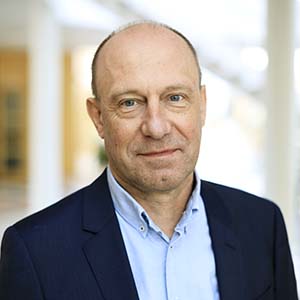 With my previous background in senior positions in companies during rapid growth, I feel well equipped to take on the daily leadership and drive the two objectives the Board has presented me with: further increase sales and develop PHI's HoloMonitor technology in regenerative medicine. Together with our partners, we are setting the standards for automated quality control systems in regenerative medicine.

Patrik Eschricht
This disclosure contains information that Phase Holographic is obliged to make public pursuant to the EU Market Abuse Regulation (EU nr 596/2014). The information was submitted for publication, through the agency of the contact person, on 17-01-2023 10:16 CET.
Subscribe to PHI news on cision.com