Customer Publication
Enter cell line, author or any other phrase or word you would like to search for and click .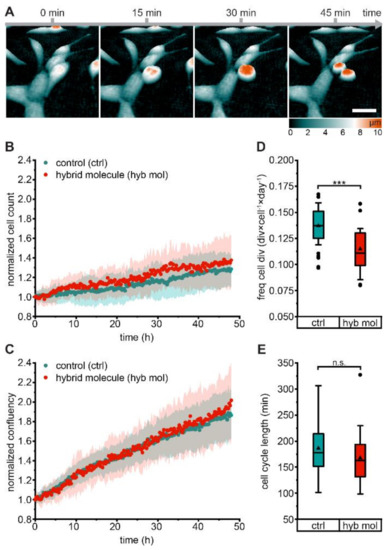 Journal: Pharmaceuticals (2022)
Institution: German Cancer Research Center
Research Areas: Cancer research
Cell Lines: LNCaP, PC-3 (Lymph Node Carcinoma of the Prostate cell line, Caucasian prostate adenocarcinoma)
Summary: This study presents the development and preclinical characterization of a novel class of (prostate-specific membrane antigen) PSMA-targeting hybrid molecules based on the theranostic radiopharmaceutical PSMA-617 for pre- and intraoperative detection of prostate cancer. By analyzing different molecule compositions, the authors addressed the highly challenging introduction of a bulky dye to a low-molecular-weight peptidomimetic and uncovered structure–activity relationships with influence on the internalization profile of the hybrid molecules. With the final lead candidate PSMA-927 featuring properties comparable to those of PSMA-617 in a preclinical proof-of-concept setting, this novel class of PSMA-targeting hybrid molecules warrants subsequent investigations and a potential clinical translation. The new insights uncovered provide a valuable contribution to further advance the field of targeted peptidomimetic hybrid molecule development. HoloMonitor M4 is used for cell proliferation and cell cycle studies.