Customer Publication
Enter cell line, author or any other phrase or word you would like to search for and click .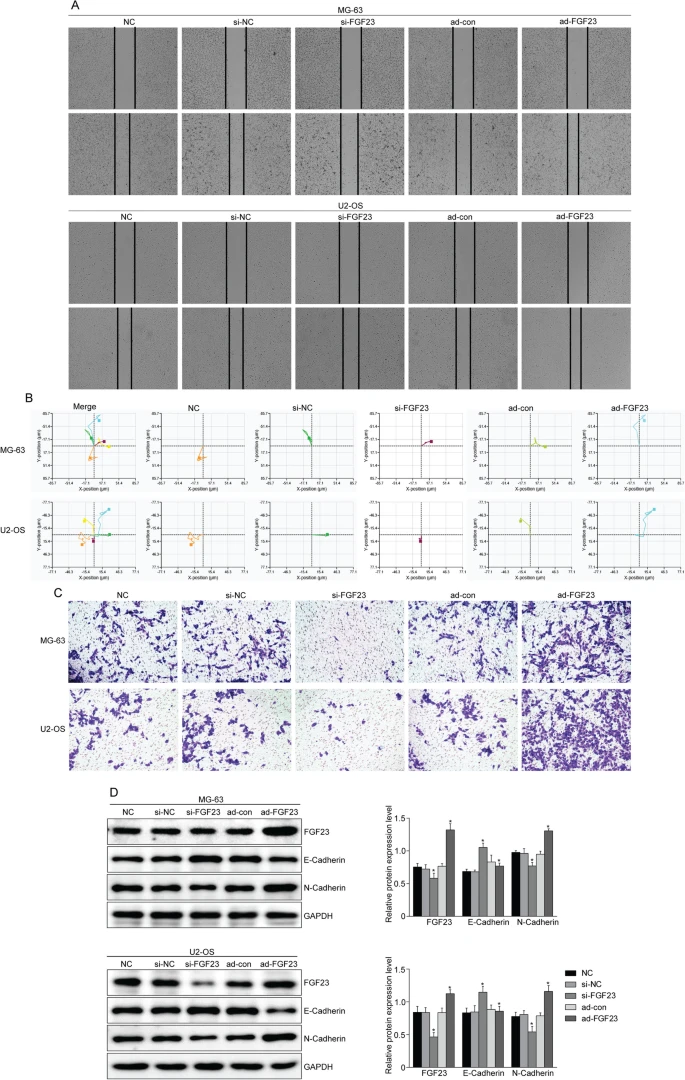 Journal: Journal of Orthopaedic Surgery and Research (2023)
Institution: Institute of Sports Medicine, Shandong First Medical University and Shandong Academy Medical Sciences, Taian, People's Republic of China
Research Areas: Cancer research
Cell Lines: hFOB1, 19, OS, MG-63, U2-OS (Osteoblast cell line)
Summary: Osteosarcoma is a primary malignant bone tumor with high metastasis and high recurrence. There is increased evidence suggesting that FGF 23 is associated with the biological behavior of malignant tumors. This study indicated FGF 23 is highly expressed in osteosarcoma cells. Overexpression of FGF23 can promote the proliferation, migration and invasion of osteosarcoma cells by targeting miR-340-5p gene expression. The results of this study suggest that FGF23 may be an effective molecular target for the clinical treatment of osteosarcoma. HoloMonitor was used to track the trajectory of single-cell motility. The migration distance of cells in the ad-FGF23 group was significantly increased compared with the control group.