Customer Publication
Enter cell line, author or any other phrase or word you would like to search for and click .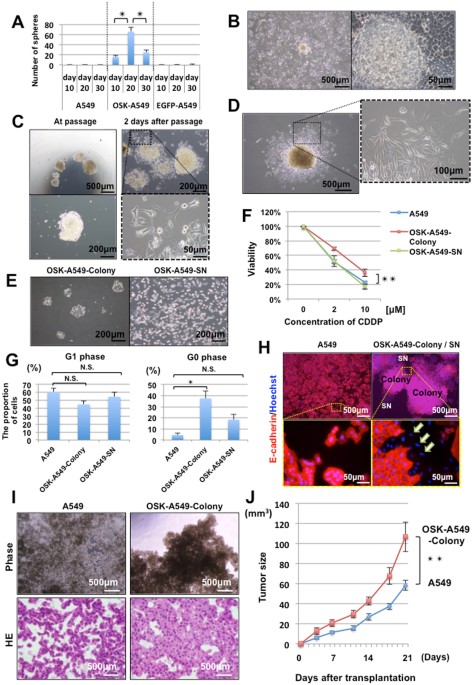 Journal: Scientific Reports (2017)
Institution: Kobe University
Research Areas: Cancer research
Cell Lines: A549 (Human lung cancer cells)
Summary: The authors established technologies to generate lung CSC (cancer stem cell) -like cells from human lung cancer cell line A549 by introducing OCT3/4, SOX2 and KLF4, and to construct "lung cancer organoids" in vitro that mimicked human lung cancer tissues. Through the use of these technologies and the evaluation of clinical samples, interleukin-6 was identified as a novel potential therapeutic target for lung cancer stem cells.