Customer Publication
Enter cell line, author or any other phrase or word you would like to search for and click .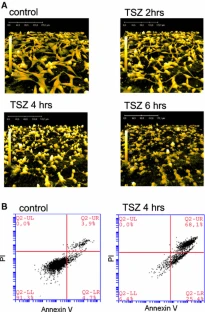 Journal: Cellular and molecular life sciences (2016)
Institution: Institut für Physiologie, Universität Regensburg, Regensburg, Germany
Research Areas: Cell research
Summary: Despite the rather different morphologic appearances of apoptosis and necroptosis, both mechanisms of cell death require the transport of ions, organic osmolytes, and water. The contribution of these transport proteins and underlying mechanisms are summarized in this review.