Customer Publication
Enter cell line, author or any other phrase or word you would like to search for and click .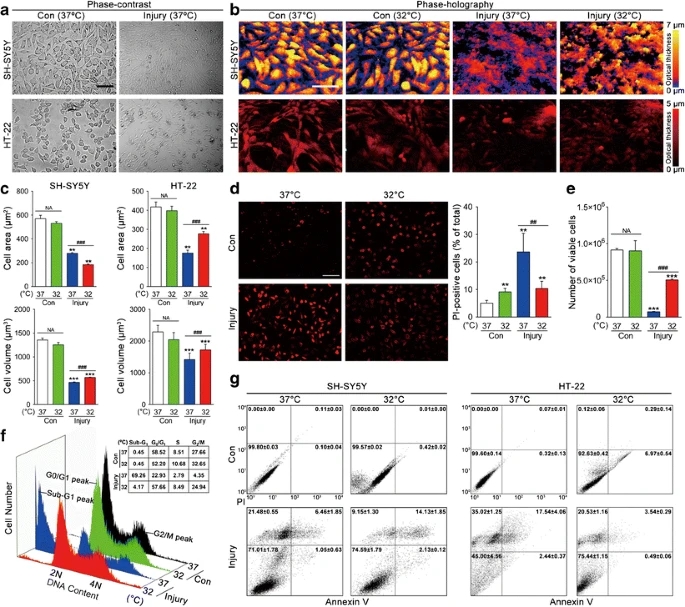 Journal: Neurotherapeutics (2017)
Institution: Tianjin Key Laboratory of Neurotrauma Repair
Research Areas: Neuroscience
Cell Lines: SH-SY5Y and HT-22 (Human neuroblastoma cells and mouse hippocampal cells)
Summary: Targeted temperature management (TTM) modulation on traumatic brain injury (TBI). HoloMonitor was used to analyze cell area and cell volume after exposure of cells to hypothermia or normothermia.