Customer Publication
Enter cell line, author or any other phrase or word you would like to search for and click .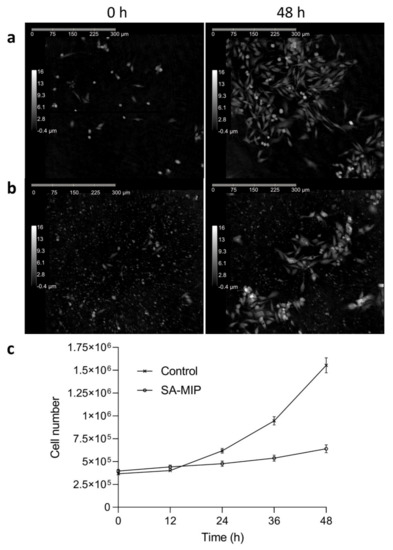 Journal: Applied Sciences (2022)
Institution: Malmö University
Research Areas: Materials of Science
Cell Lines: RAW 264, 7 cells, THP-1 cells (macrophage cell line, human monocytic cell line)
Summary: Molecularly imprinted polymers (MIPs) against sialic acid (SA) have been developed as a detection tool to target cancer cells. Thus, this study aimed to assess the cytotoxic and inflammatory properties of SA-MIPs in the innate immune system. The study demonstrated that SA-MIPs induced low induction and secretion of inflammatory cytokines that were comparable to phagocytosing cells cultured in the presence of the reference particles Alhydrogel and PLGAHoloMonitor was used to measure if SA-MIP affects cell division activity.