AACR 2018
Welcome to visit our booth #1740.
We are attending AACR in Chicago, US. Come and meet us there.
Send an email to our Application Specialist Kersti Alm kersti.alm@phiab.se or Head of Sales Håkan Rosvall hakan.rosvall@phiab.se if you'd like to book a meeting in advance.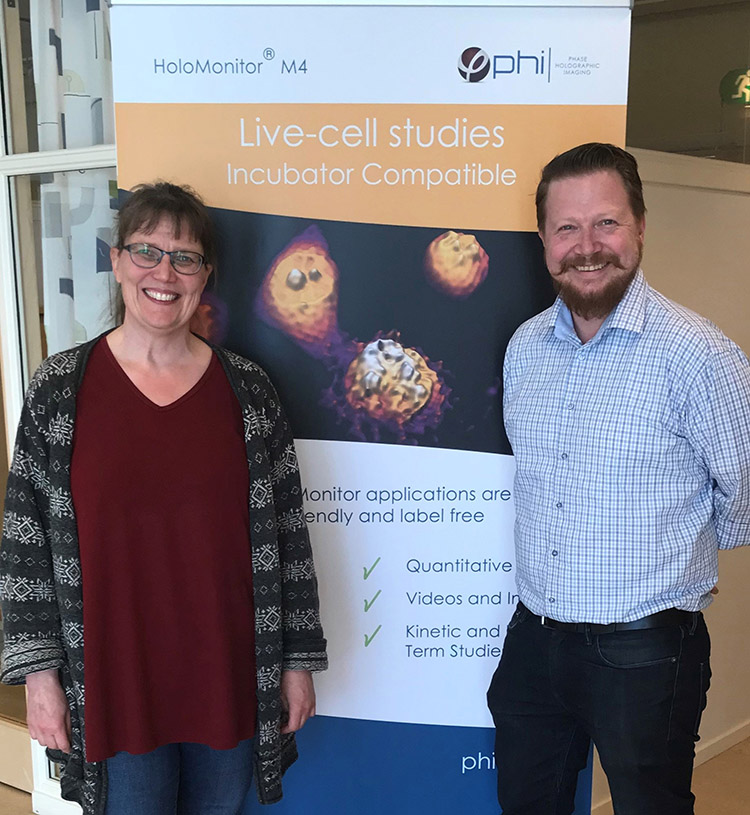 Be among the first to see a walk-through of the HoloMonitor App Suite - a new proprietary software for analysis of images and data, especially developed for cell biological applications.
Meet us for a demo. HoloMonitor App Suite software makes using the M4 a snap. The workflow is simple, without removing the possibility to set precise parameters for a time lapse imaging. Once the experiment is set up, simply walk away without worry. Your cells will grow unperturbed in the incubator or hypoxia chamber, and by the time you come back the data will be archived and analyzed - ready to explore.
The App Suite 1.0 includes turnkey solutions for
Kinetic cell proliferation
Kinetic cell motility, and
Cell QC reporting