HoloMonitor M4 at Pazmany Peter Catholic University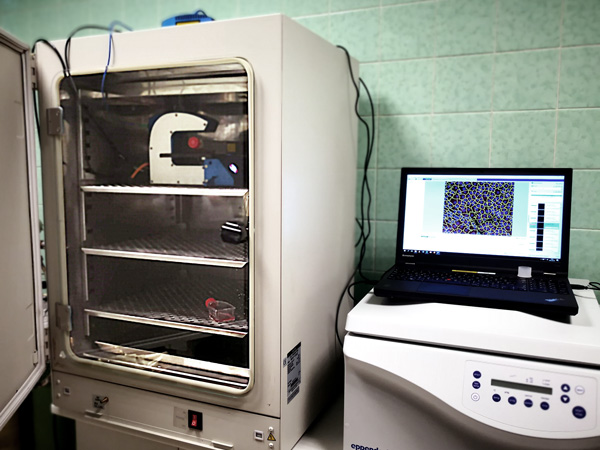 Dr Garay Tamás works at the Pazmany Peter Catholic University in Hungary. He studied Biology at Eötvös Loránd University in Budapest. His focus area is cancer research. As a PhD and Postdoc, he has received many scholarships, one of which was the Fulbright fellowship to the University of Kansas Medical Center, Kansas City, US. It was in the United States, at AACR in New Orleans 2016, he heard of Phase Holographic Imaging and HoloMonitor M4, and learned about the HoloMonitor system usefulness in cancer research when tracking cell movements and analyzing quantitative data from recordings.
Dr Garay Tamás' research focuses on cell migration and proliferation in cancer cells. With help from video microscopy, Dr Garay Tamás has retrieved data through time-lapse recordings from microscopes capturing cell events. He has studied cell migration on several different cell lines, both at individual and population levels. He has a long experience in working with time-lapse recordings.
HoloMonitor M4, with it's potential to track cell events in a cell friendly environment inside the incubator will, hopefully, be a helpful tool for Dr Garay Tamas in his future research.