Swiss-based Altium acquires major stake in PHI
Phase Holographic Imaging (PHI) announces that Altium S.A. recently acquired Formue Nord's entire holdings in PHI of 2 416 679 shares and 1 491 362 TO 3 warrants and committed to exercise the obtained warrants.
The acquired holdings correspond to 11,8 % of the total number of shares and votes in PHI. Altium had no holdings in PHI before this transaction.
Altium CEO, Goran Dubravcic, notes:
"PHI and Altium share the same vision that regenerative medicine will transform healthcare and cure presently incurable diseases. In this transformation of medicine, we see PHI's non-invasive cell analysis method as a keystone of standardizing quality control in clinical biomanufacturing. In addition, the expertise of PHI and the proven technology is an outstanding fit with our organizational development vision.

Altium is constantly striving to grow and expand. So naturally, we want to be part of this technology leap, and by investing in PHI, we ensure to provide excellence for the society we live in."
Patrik Eschricht, PHI CEO, comments:
"We are well-pleased by Altium's commitment to PHI and our future.

Not only does Altium have a rich history of success, growth, and stability. But we share the same vision regarding the potential of regenerative medicine and our PHI technology. I see an esteemed partner joining us in transforming medicine's future and impacting society by industrializing regenerative medicine."
About Altium
Established in 1997, Altium is a private investment company based in Switzerland with branches in eleven countries and a strong network of collaborators throughout Europe. As an international distributors company network, Altium delivers targeted and efficient solutions to various markets, including life science and chemical analysis.

Altium is a leading solution provider for laboratories with a mission to be present in every lab in the represented territories. Areas of expertise include pharma and biopharma, food, energy, and environmental solutions, with expanding development in medicine, healthcare, and green energy sectors. Altium aims to create a safer world by providing the best laboratory equipment, support, and knowledge.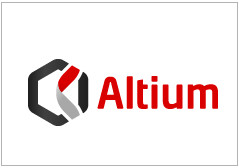 This disclosure contains information that Phase Holographic is obliged to make public pursuant to the EU Market Abuse Regulation (EU nr 596/2014). The information was submitted for publication, through the agency of the contact person, on 08-03-2023 13:00 CET.
Subscribe to PHI news on cision.com