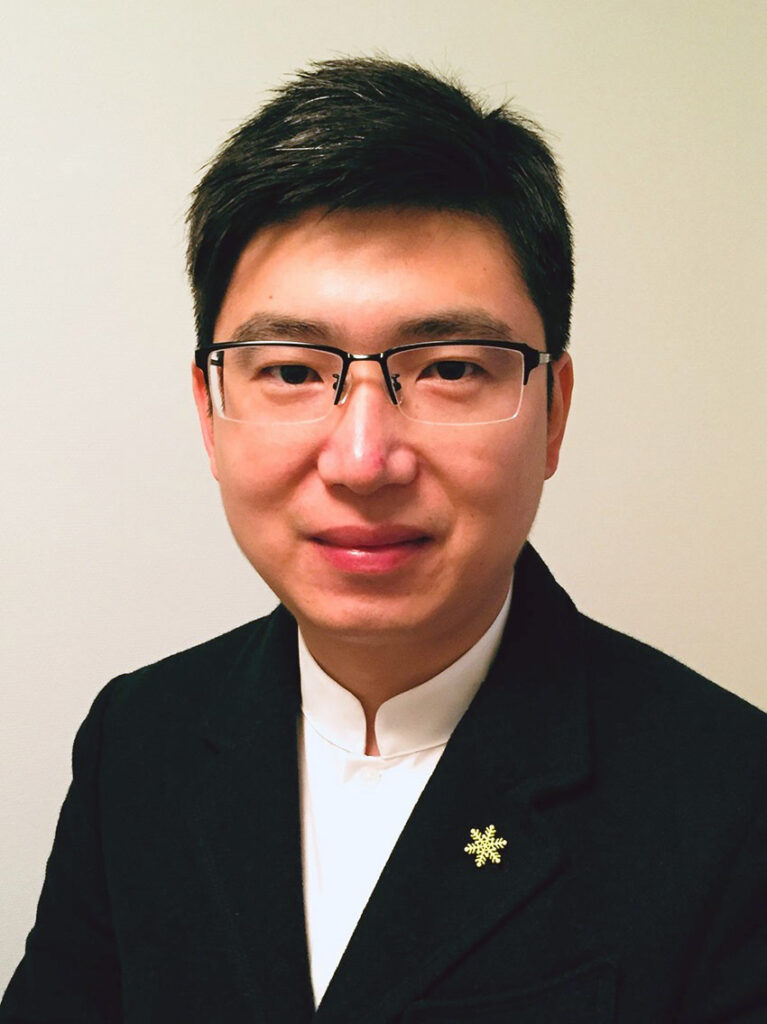 Tianyan Wang
Research assistant, Umeå University
Tianyan Wang got his Master's degree in Marin Biology from Tsinghua University in 2012 and a Doctoral degree in Cancer Biology from Umeå University in 2022. Right now, he is a research assistant at Umeå University. His research interests are anticancer from an evolutionary perspective and human musicality's biological origins and evolution. In 2021, he founded the fashion brand ANDAPH and the Swedish company Andaph AB.
In this webinar, Tianyan talked about how digital holographic cytometry (DHC) and HoloMonitor data have been key in his Ph.D. thesis: Utility of Novel Drug Targets for Treatment of Metastatic Cancer
A short summary of the webinar in English: Metastasis is the leading reason for cancer mortality. Therefore, an early diagnosis before metastasis is especially important. The lipid kinase phosphatidylinositol 4-phosphate 5 kinase (PIP5K1α) has been shown to play a vital role in the PI3K/AKT and KRAS signaling pathways, which makes it a potential target for cancer treatment. Tianyan and his colleagues have discovered a selective PIP5K1α inhibitor, ISA-2011B, that inhibits PIP5K1α kinase activity and blocks its downstream PI3K/AKT phosphorylation, leading to reduced growth and invasion of PCa in cell lines and xenograft mouse models.
Q: Tell us a bit more about your research!
Metastasis is the leading cause of cancer death because of a lack of early diagnosis tools and efficient treatment drugs. The lipid kinase phosphatidylinositol-4-phosphate 5-kinase type 1 alpha (PIP5K1α) has been shown to play a vital role in the PI3K/AKT and KRAS signaling pathways. Therefore, my research aims to study the role of PIP5K1α as a potential target for cancer treatment and the utility of its inhibitor ISA-2011B for the treatment of castration-resistant prostate cancer (CRPC) and pancreatic cancer.
Q: Can you describe how you typically use HoloMonitor in your work?
Our mission is to develop some promising compounds, for example, ISA-2011B, into a therapeutic medicine for cancer treatment. However, before applying to clinical usage, we have to test the efficacy and safety of the compound by in vitro and in vivo experiments and clinical trials.
HoloMonitor M4 allows me to collect many cellular properties, including cell morphology, cell proliferation, and cell motility. Moreover, you can collect all this information from a single experiment without extra work. HoloMonitor M4 data shows that cell morphology experienced a significant change under ISA-2011B treatment in one of our recent studies. In addition, the cell growth, proliferation, mean cell speed and accumulated mean distance are all inhibited by ISA-2011B.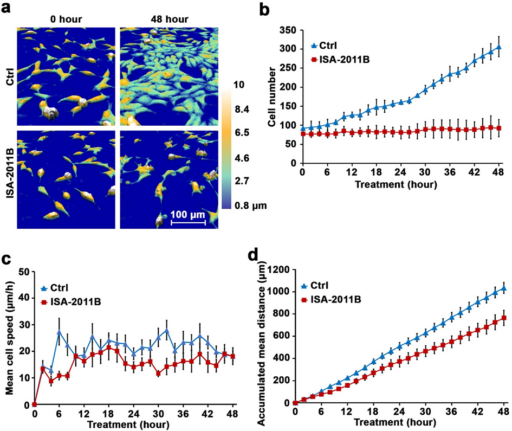 Q: Looking back at the first time you saw HoloMonitor live — what was your first impression?
The time-lapse movie from M4 made the invisible cell behavior visible, which caught my eye for the first time. In our in vitro treatment experiment, the cell activities for the 48-hour treatment procedure can be made into a one-minute video by the App Suite software. This allows us to witness cell growth and division. The cell-newborn looks like a pearl, and then they attach to the wall and grow larger and larger. They detach from the wall, become pearl-like balls before dividing, and subsequently separate into two newborns. I had never seen a real cell division before M4 provided this opportunity.
---
We at PHI say Thank you to Tianyan for the webinar and interview!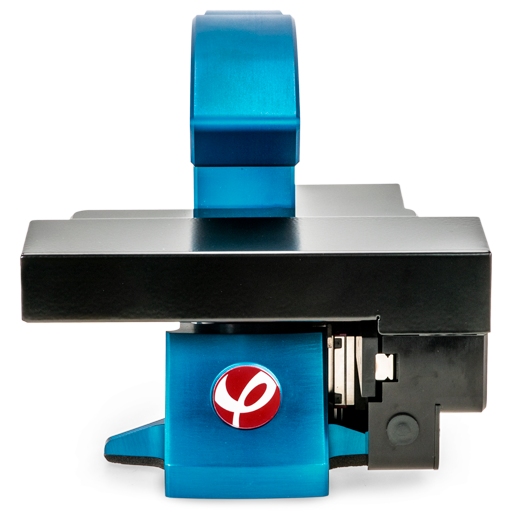 About HoloMonitor user spotlights
Discover the world of possibilities using HoloMonitor in cell research.
Hear directly from current users within multiple research areas and applications about how quantitative live cell imaging data is useful to them.
Let them bring their research to light by presenting their latest data obtained with the HoloMonitor live cell analysis system.