HoloMonitor® App Suite Software
Tailor-made for live cell studies
The HoloMonitor® App Suite software is a powerful tool designed and developed for live cell studies directly in the incubator. The software extracts quantitative data about your cells from the holographic images captured by the HoloMonitor instrument.
With an intuitive user interface the software guides the user through the simple step-by-step workflow, from set-up of the experiment until the automatic results presentation.
User-friendly applications.
Intuitive and guiding user interface.
Simple step–by–step work flow, from experiment setup to result analysis.
Easily create colorful videos and images for peer-reviewed publications.
All data can be exported to Excel for further analysis.
Intuitive User Interface with simple Work Flow
App Suite offers a simple and guided user interface but still allows the user to set precise parameters for each time-lapse experiment.
Workflow
Choose Application
Basic setup – set experimental conditions
Capture setup – choose duration and frequency of imaging
Capture & Analysis – automatic imaging
Result presentation – Immediate and automatic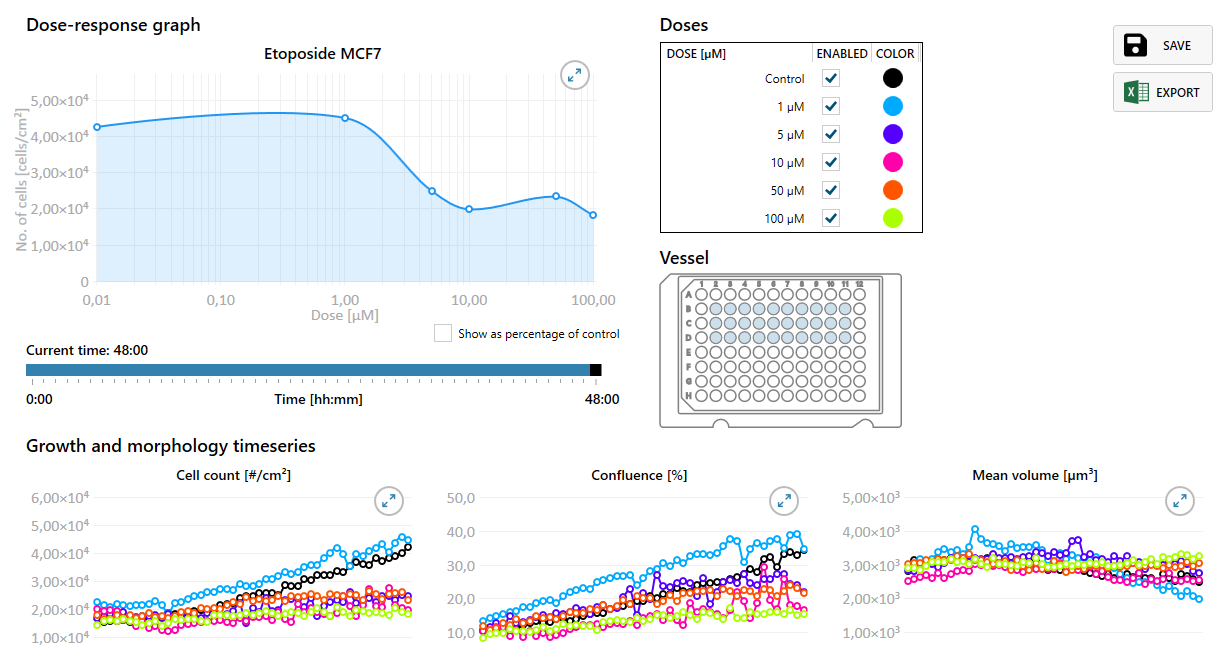 Automatic result presentation – as relevant for each application
HoloMonitor App Suite is designed for automated and detailed analysis of cell populations. The automated analysis extracts selected cellular parameters that are condensed into quantitative application-specific output parameters, saving time and effort.
HoloMonitor App Suite Introduction Video
Watch this short video to learn how HoloMonitor App Suite can help you in your lab.
HoloMonitor is controlled by the proprietary App Suite software running on an external computer. App Suite needs to be installed prior to installation of the HoloMonitor base unit. Make sure the computer fulfills the minimum requirements:
Operating system: Windows 10, 64-bit
Processor: Intel Core i7
Memory: 16 GB RAM (8 GB minimum)
Hard drive: 512 GB SSD (256 GB minimum) and external USB3 hard drive for backup and transfer
Display: Full HD (1920x1080) or higher