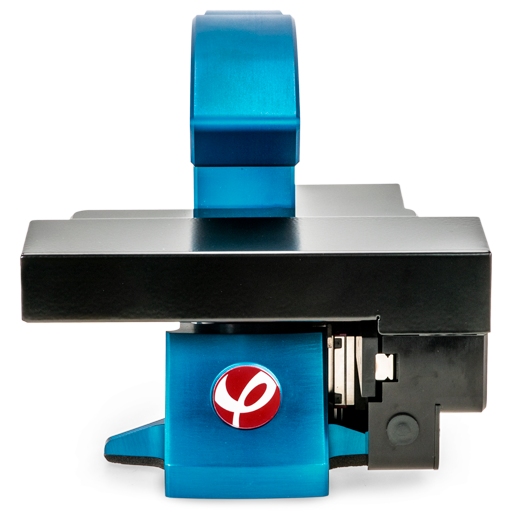 Meet HoloMonitor®
A Cell-friendly Incubator Microscope
Measure at once 30+ different cellular features from cell population down to single-cell level
Quantitative cell imaging, directly in your incubator using standard cell culture vessels
Easy and comprehensive presentation of real-time data and high-quality time-lapse videos
Easy-to-use, guided software that lets you reanalyse your experiments for more results
A Proven Technology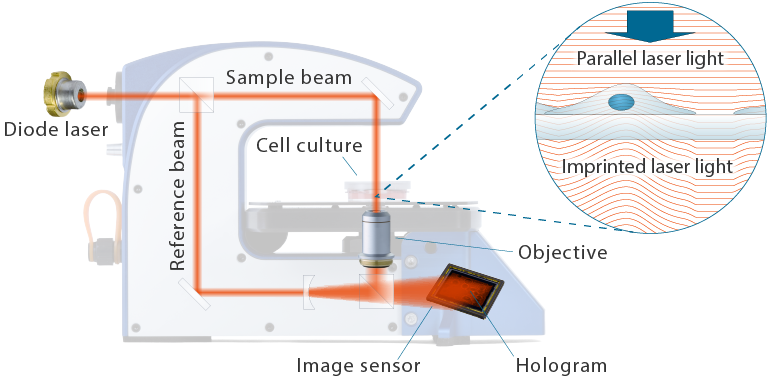 QPI imaging with digital holography
The label-free live cell imaging ability of HoloMonitor is based on the principle of quantitative phase imaging (QPI). Right inside your standard incubator, HoloMonitor enables intuitively non-invasive, real-time visualization and precise quantification of living cells without compromising cell integrity.
Simpler live cell identification
Your imaged cells appear as well-separated peaks from the background in a quantitative phase image. This way, HoloMonitor's sophisticated software can automatically and robustly segment individual cells — of various confluencies, shapes and sizes.
Additional insights with fluorescence
The latest HoloMonitor add-on fluorescence unit allows adding a green fluorescence dimension to the label-free holography data and studying your cells' behavior in even more detail.

Applications
Kinetic Cell Morphology
Wound Healing (Scratch assay)
Cell Division & Cell Cycle
Cytotoxicity & Cell Death
Reporter Gene Expression
Transfection Efficiency
Single Cell Tracking
Cellular Differentiation
Cell Proliferation
Cell Counter
Uptake Assay
Live Cell Staining
Chemotaxis
Cell Motility & Migration
Cell Growth
Drug Dose-Response
Cell Quality Control
Co-Culture
Which application fits you most?
Find out how HoloMonitor can accelerate your research!
Multiple results from one experiment
Reanalyse your data with different HoloMonitor assays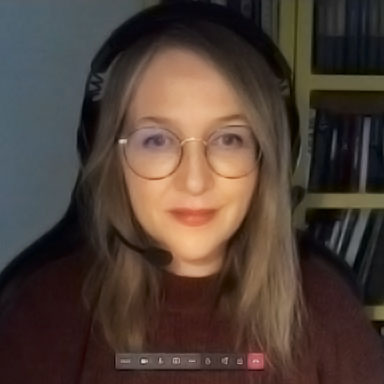 Publications
Find out how other researchers use HoloMonitor:
See your cells in a new light!
Curious to try this live cell imaging system?